News
May 11, 2022 - Madison Night Market
We'll be out for the Night Market tomorrow night (May 12th) from 4pm to 8pm, selling used videos 2 for 1. Come check out our booth in front of the Master Hall Apartments!
Tags:
#news
,
#promo
Tumblr link
March 30, 2022 - Mel & Floyd Film Fest Broadcast at Four Star Video!
We'll be having a live broadcast on the first Friday of the Wisconsin Film Festival (April 8th) with visiting filmmakers! Stop by to see live interviews or tune in from 1pm to 2pm!

Tags:
#promo
,
#news
Tumblr link
February 23, 2022 - Mask Order as of 3/1
Hello Video Angels,
As many of you may have heard, the indoor masking order in Dane County is set to expire next Tuesday, March 1st. However, we will still be requiring all customers who enter our store to mask, regardless of vaccination status.

Tags:
#news
,
#promo
Tumblr link
December 15, 2021 - Holiday Hours
We'll be closing a little earlier than usual on 12/23 through 12/25, at 6pm instead of 7pm. We'll still be opening at noon all three days.
Tags:
#news
,
#promo
Tumblr link
November 24, 2021 - Normal hours Thanksgiving and Black Friday
We want to remind all customers that we'll be open normal hours on Thanksgiving Day and Black Friday.
Tags:
#news
,
#promo
Tumblr link
Hours
12pm - 7pm every day
in-store browsing and curbside
delivery Friday only
459 W Gilman Street, Madison WI
---
Coming Attractions
June 28
American Pickle
The Banishment
Christie: The Mirror Crack'd
The Coca-Cola Kid (Blu Ray only)
Come and See (Criterion Blu Ray)
Fantastic Beasts: The Secrets Of Dumbledore
Firestarter
Flashdance
Infinite
Mickey One (Blu Ray only)
Mothering Sunday
Panama
Pink Flamingos (Criterion Blu Ray)
Solaris (Criterion)
The Worst Person In The World (Criterion)

June 21
After Yang
Ahed's Knee
The Bad Guys
The Fish That Saved Pittsburgh
The Mouth Of The Wolf/ Lost And Beautiful
Pigs And Battleships
The Real Thing
Rouge (Criterion)
Saturday Fiction
Strawberry Mansion
Supercool
The Umbrella Academy Season 2
The Unbearable Weight Of Massive Talent

June 14
Ambulance (DVD & Blu Ray)
Benedetta
Curb Your Enthusiasm Season 11
Father Stu
Fear ('20)
Hacks Season 1
Icy Breasts
Infinite Storm
Little Murders
Morbius (DVD & Blu Ray)
Revenge Of The Cheerleaders
Soldier Of Orange
Turkish Delight
The Witches ('20)
We Need To Do Something

May 31
Born To Win (Blu Ray only)
The Boys Seasons 1 & 2
Chan Is Missing (Criterion Blu Ray only)
The Cursed
Liberté
Love & Saucers (Blu Ray only)
Oscar
Paradise Alley
Solid Metal Nightmares: The Films Of Shinya Tsukamoto (Tetsuo: The Iron Man/ Tetsuo II: Body Hammer, Tokyo Fist/ Bullet Ballet, A Snake Of June/ Vital, Kotoko/ Killing)(Blu Ray only, 4 discs rented separately)

May 24
Assailant
The Batman (DVD & Blu Ray)
The Burning Sea
Dangerous Game
Doctor Detroit
Homer & Eddie
Looking For Mr. Goodbar
Lunana: A Yak In The Classroom
Mau-Mau
Night Of The Sicario
Studio 666
Times Square
Tom and Jerry: Cowboy Up!
Umma
The Untamed
X ('22)

May 17
Belle (DVD & Blu Ray)
Blissfully Yours
The Fan (DVD & Blu Ray)
The Funeral (Criterion)
Funky Forest: The First Contact (Blu Ray only)
Great White
Jin-Roh: The Wolf Brigade (Blu Ray)
Licorice Pizza (DVD & Blu Ray)
The Lost Husband
Meantime (Criterion Blu Ray)
Peppermint Soda (Blu Ray only)
Succession Season 3
Sundown
Kurt Vonnegut: Unstuck In Time
The Warped Forest (Blu Ray only)

---
Staff Picks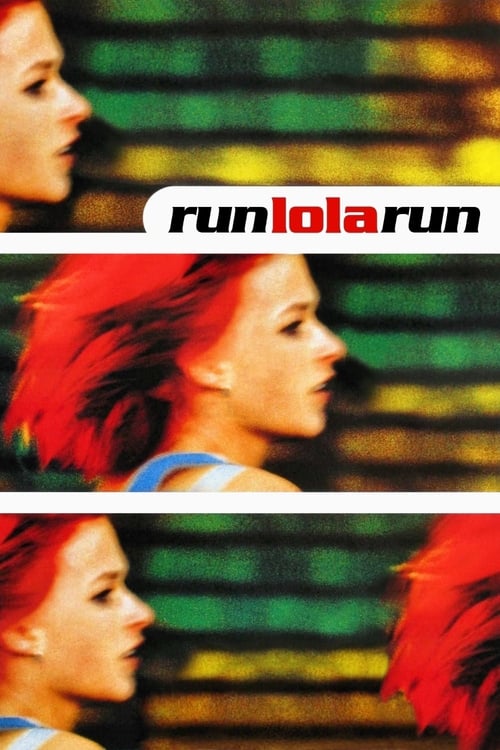 Noel says:
crazy how one little detail can change so many things
SEE MORE
Robert says:
Robin Feld (Nicholas Cage) has a problem: someone has stolen his pig. After years of living as a hermit in the forests of Oregon, Robin reluctantly returns to Portland to trace his beloved truffle-foraging pig's kidnappers. Thus begins a strange descent into the underbelly of Portland's culinary scene, where Robin must confront the ghosts of his past at every turn. Nicholas Cage reminds us that he can play serious roles, too, by delivering a quietly tragic performance that contrasts sharply with his signature roles.
SEE MORE